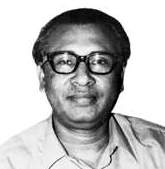 Late Mr. Tajuddin Ahmed
First Prime Minister
Bangladesh Exile Government,1971
First Presifent
Bangladesh Scout Samity
---
MEMBERSHIP:
Scouing is an Youth movement. But its need adult leaders. So in Scouting there are two types of membership. The youth members are called as "SCOUT".There are two types of adult members in scouting movements, Warrented & Non-warrented.
Scouting is open to all young peoples regardsless sex,race,religion or cast. As per age group SCOUTING has THREE sections:

1. Cub : 6+ to 11 years.
2. Scout : 11+ to 17 years
3. Rover : 17+ to 25 years.

Regardless age of all young members of Scout Movement are called as "SCOUT".


"NEXT"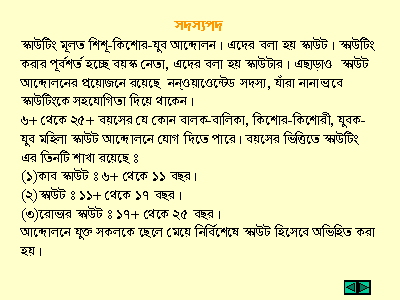 Click on page forNext Page



Asia Pacific Region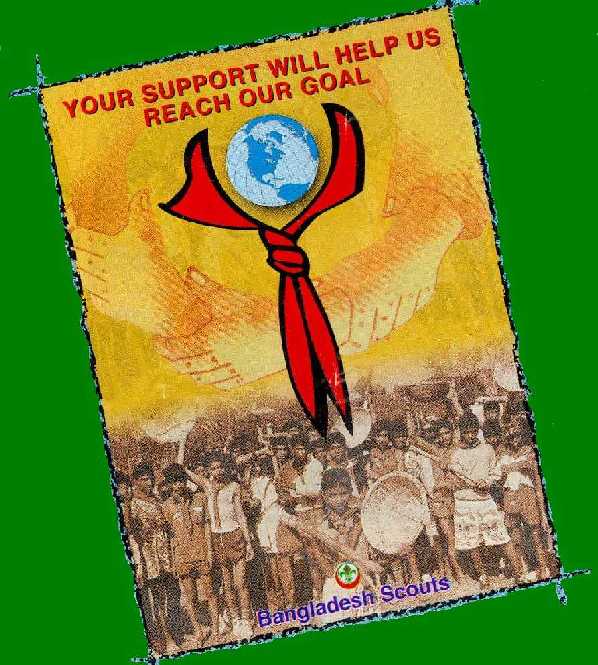 Poster of Bangladesh Scouts during APR Scout Conference,2001, New Delhi, India.
Scout sign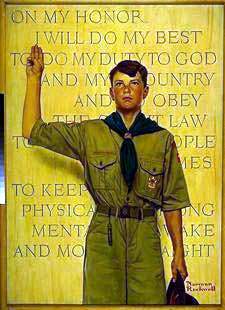 Cover Page Of " Scouting For Boys"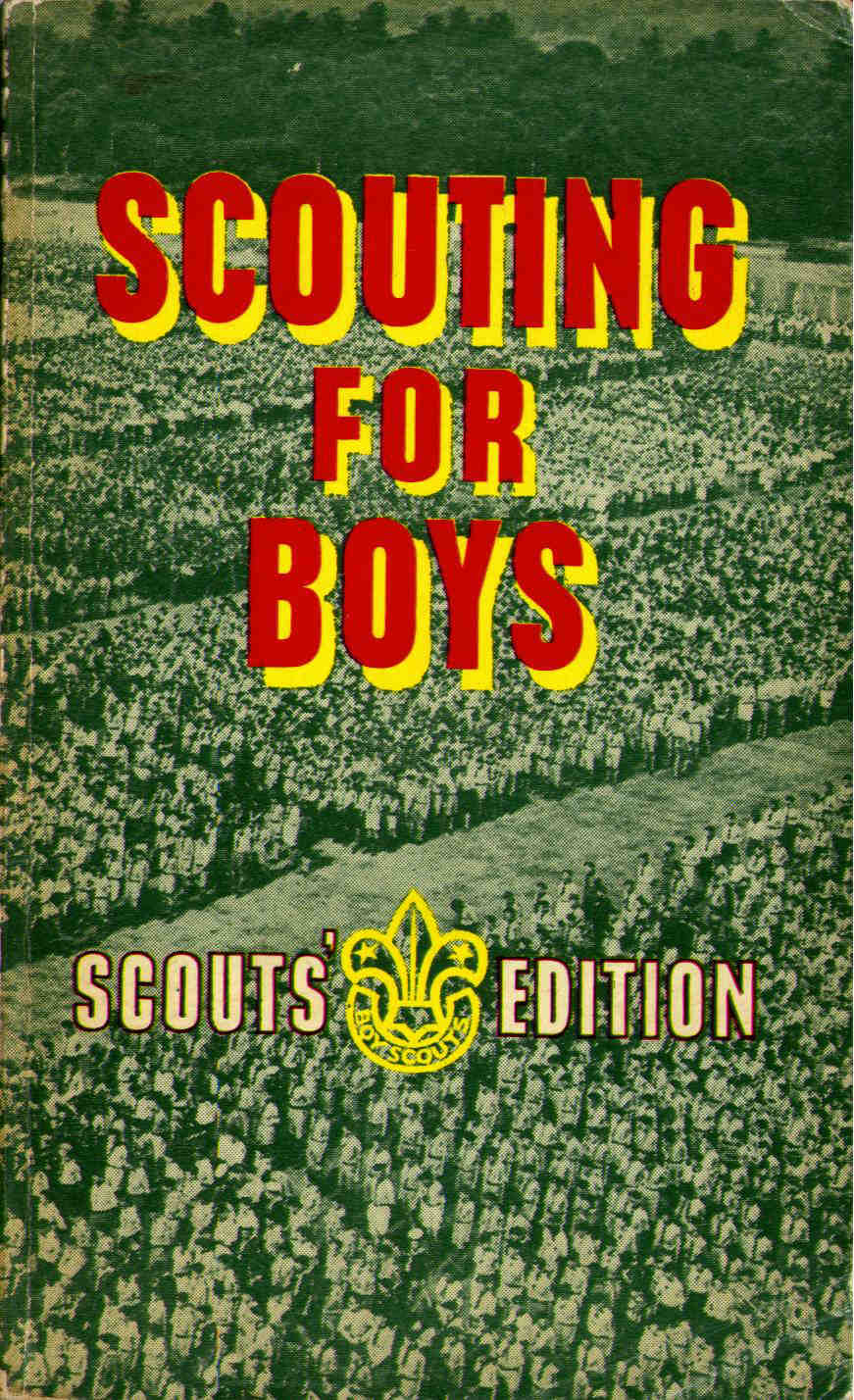 First Cover Page of "Scouting for Boys"