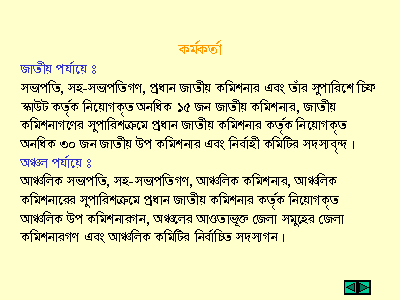 Click on page forNext Page
Officials:
---
National Officials:
President, Vice Presidents(3),Chief National Commissioner, National Commissioners(maximum 15) appointed by Chief Scouts as per CNC's recomendations,maximum 30 Deputy National Commissioners appointed by CNC as NC's recomendations,And Members of National Executive Committee.
Regional Officials:
Regional President,Vice Presidents, Regional Commissioner, Deputy Regional Commissioners appointed by CNC as per RC's recomendations,District Commissioners under the region, And members of Regional Executive Committee.


"NEXT"